QUICK LINKS
Our Sponsors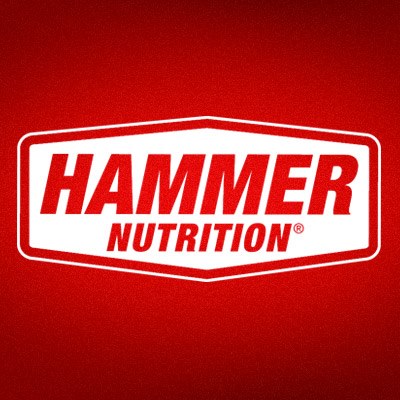 Lake Hickory Triathlon
Date: Saturday, July 9, 2016
Location: Hickory, NC
Race Start Time: 7:30 AM
Race Distance: Swim 400 yds, Bike 16 miles, Run 5K
Registration Closes: Wednesday, July 6 at 7:30am
Race Cap: 300
Minimum Age: 10 on 12/31/16

**2015 water temp was 86 degrees. Not wetsuit legal.**
Important Details
Race Description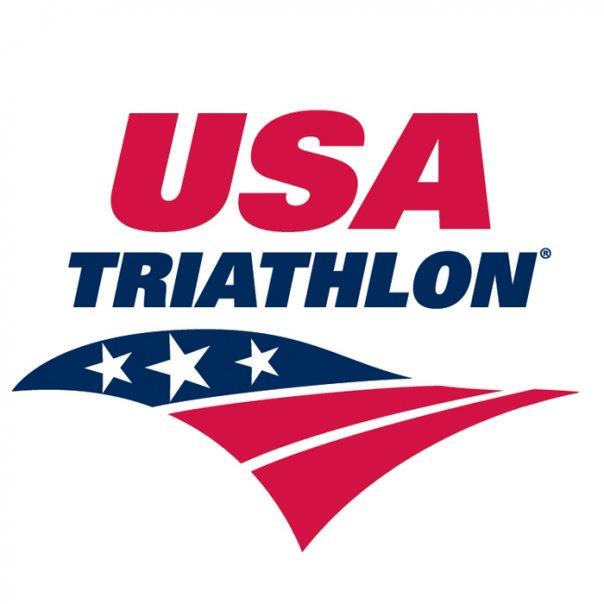 This event is a USA Triathlon sanctioned event.
Lake Hickory Triathlon is put on by the Alexander County Family YMCA. This will be the 6th year for the event. The participation numbers have increased every year. Given the shorter swim, it is great for beginner triathletes to ease into open water swim triathlons.
This event benefits the Alexander County Family YMCA's Financial Assistance Program. The YMCA believes that everyone in the community should have the opportunity to benefit from YMCA programs and services. The YMCA is a community-based nonprofit with the mission to "Help people reach their God-given potential in spirit, mind and body".

Course Descriptions:
Swim:
The swim will take place in Lake Hickory. No wake, no current, just a nice easy swim. We will utilize a multiple wave start which should provide enough spacing for newer and experienced swimmer alike. Exiting the lake, there will be an approx. 50 yard jog into the transition area. Participants will be assigned waves based on their age/category. Swim caps will be provided.
Bike:
The bike course is a 2 loop ride which could best be described as rolling. Surprisingly, although the area is known for its hilly terrain, the bike course is absent of any major climbs, with a nice mix of up and down rolls, but does provide some nice countryside views.
Run:
For the run, you will exit the park in the same manner as during the bike. The course is best described as rolling with the only climb coming during the first mile as you exit the park (which also means that the last mile is mostly downhill). The entire course should prove to be enjoyable for both the beginner and experienced triathlete alike.
TA:
The course revolves around a transition area on the Lake Hickory waterfront. The same transition area will be utilized for the entire race. The transition area will open at 5:30am on race day; ALL bikes must be set and ALL athletes must be out of the transition area before it closes at 7:15am

Entry Fees
Individuals
$55.00 November 1 – March 31
$60.00 April 1 – May 31
$65.00 June 1 – July 6
$70.00 Packet Pick Up and Race Day
Relays

$80.00 November 1 – March 31
$90.00 April 1 – May 31
$100.00 June 1 – July 6
$110.00 Packet Pick Up and Race Day
There is a $15.00 fee for each non-USAT registrant.
This pricing is based upon Date. Once a date is reached the price will increase to the next tier
On-site registration is available for this event during normal packet pick up hours.
Packet Pickup
Friday, July 8
5:00 PM – 7:00 PM
@ Fleet Feet Sports
3022-B N. Center St.
Hickory, NC 28601
Saturday, July 9
6:00 AM – 7:00 AM
@ Race Site
360 Dusty Ridge Access Rd
Township of Taylorsville, NC 28681

NOTE: Photo ID is required for packet pick-up. Everyone must pick up their own race packet.
USA Triathlon requires that all USAT annual members must show their USAT membership card at packet pick-up.
Any USAT annual member who does not present his/her valid membership card at packet pick-up, will be required to pay the USAT one-day fee of $15.
Holiday Inn Express Hotel and Suites
104 10th Street NW.
Conover, NC
Telephone: (828) 465-7070 Fax: (828) 465-7090
Schedule
6:00 AM – Transition Area Open
6:00 AM – Race day registration opens
7:00 AM – Race day registration closes
7:30 AM – Race Start
9:30 AM – Projected awards ceremony (will be adjusted based on last finisher's time)
Participant Meeting
A participant orientation meeting will be held at 6:00 PM on Friday, July 8 at Fleet Feet Sports Hickory.
Timing and Results Information
This event will be timed using the Mylaps timing system. A timing chip will be provided for you the morning of the event. You will need to show your run number to the volunteers at the Timing Chip Pick Up tent. They will hand you a disposable strap to use to fasten the chip to your ankle. We will have velcro straps available for $5 if you would rather purchase one of those (the disposable straps come with the chip). Volunteers will collect the timing chip from you at the end of the finish line chute. Relay teams will receive a velcro strap with their chip, as the chip is what is passed from member to member. The strap and chip will be collected at the finish line.
Five splits will be provided: Swim, T1 (transition from the end of the swim to the start of the bike), Bike, T2 (transition from the end of the bike to the start of the run), and Run.
For on site results, we have a large, flat screen TV scrolling the results. Results on the screen update about every minute so athletes are able to see their times pretty quickly after crossing the finish line.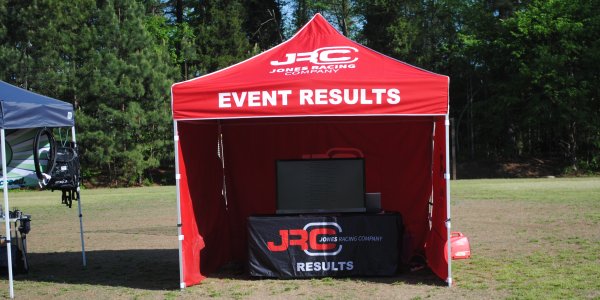 On each run number, there will be a QR code which will provide your finish times for you upon scanning. To use this feature, be sure you have a QR Code Scanner app on your phone (these apps are free). This is a really nice way to get your times without looking over anyone's shoulder.
We also provide live results and real time alerts (text, email, Facebook, Twitter). Live results means that the results will be streaming onto our website so people who are either not at the event or are spectating can access results as they happen. The live results feed has a leader board feature as well as a searchable feature if you are looking for times for a specific athlete. You can also check age group and category placings on the live results feed. The real time alerts allow for athletes, friends, family to sign up for alerts. You can choose the medium (text, email, Facebook, Twitter) with which you want to receive the alerts, and when the athlete you are tracking crosses the finish line or various split points, you will receive an immediate notification. This is a fun feature for both spectators and athletes. It allows spectators to track the athlete's progress and it's a great way for an athlete to immediately get their results.
The link to these pages will be available race week.
Example of Live Results webpage streaming results: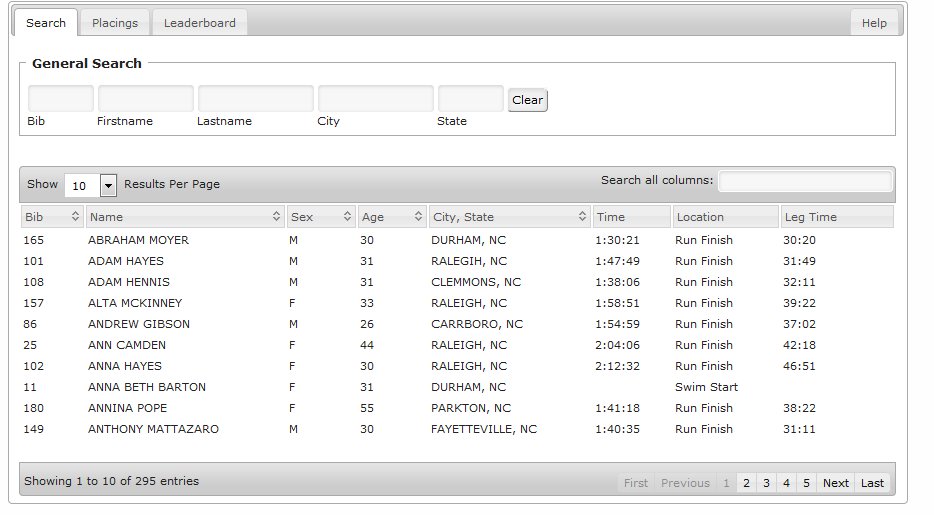 Full official results are posted on our 2015 Results Calendar within 1-2 hours of the last finisher crossing the line.
Timing/Awards
Top 3 in each of the following categories:

Top 3 M/F Open (Elite)
Top 3 M/F Masters Open (Elite 40+)
Top 3 Age Groups (M/F):15 & Under, 16-19,20-24,25-29,30-34,35-39,40-44,45-49,50-54,55-59,60-64,65-69, 70-74,75-79,80-84, 85+
Top 3 Clydesdales (Men 39 and Under, 220+ lbs)
Top 3 Master Clydesdales(Men 40+ and 220lbs+)
Top 3 Athenas (Women 165lbs+)
Top 3 Assisted Athletes (M/F)
Top 3 Novice (M/F)
Top 3 Master Novice (Beginners 40+) (M/F)
Top 3 Relay Teams (Mixed)
Category Info
Below is a brief description of each race category:
Open – Category for Elite participants. These are typically the fastest people in the race and they compete on an Elite/Professional level.
Masters Open – Same as above, but these Elite participants are 40 and over.
Age Group – Participants competing in their age group.
Clydesdale – Category for male participants who are over 220 lbs.
Master Clydesdale – Category for male participants who are over 220 lbs. and are 40 or over.
Athena – Category for women over 165 lbs.
Novice – Category for beginner participants. Participants competing as a Novice have usually done less than 3 events.
Master Novice – Same as Novice but these participants are beginners who are 40 or over.
Assisted Athlete (AA) – Person without the ability to propel themselves thru the race course.
NOTE: You may fit into one or more of the above categories, so whichever category you choose to compete in is completely your choice. Choose the category that you feel you would have the most fun competing in.
Relay Information
Relays can be 2-person (one person does 2 legs, and one person does 1 leg) or 3-person teams (each person does 1 leg of the event).
EACH Relay member MUST pick up his/her own packet.
EACH Member MUST have their photo ID and USAT card (if applicable) to pick up their packet.
If a member is a minor (17 or under), then a parent/guardian must show an ID to get their packet.
If a member turns 18 by the end of 2013 they are considered an Adult per USAT, thus they must pick up their own packet.
If you need to replace a relay member you can e-mail us using the Contact Us button with the changes.
If it is the week of the event and you need to make a change to a relay member then you can make this change at packet pick up.
At packet pick up you will be given a sheet of paper that explains how the relays will work (chip hand off, tagging spot, etc.).
If you are an individual that wishes to switch to a relay team, then you can e-mail us, using the Contact Us button at the top of the page, the following information: Team Name, Team Member Names, Team Member Shirt sizes. You will need to pay the difference to convert to a relay, which you can pay at packet pick up (cash or check only). If it is the week of the event, then you can make these changes at packet pick up.
USAT Rules and Information
USAT Most Commonly Violated Rules
ALL USAT members must show proof of a current membership at packet pick up. If you have recently renewed a membership, then you MUST print out a temporary card or receipt of payment (that shows length of the membership period) to show at packet pick up. We will not take your word for it that your membership is current; you must SHOW us. Failure to do so will result in having to pay the one-day fee of $15.
You can go to the USAT WEBSITE where you can renew your membership or print out a temporary card. You can also renew your membership at packet pick up if that's easier for you.
If I entered my USAT information when I registered, then why do I need to show my card at packet pick up? USAT rules state that all USAT members must show a valid membership card at packet pick up and failure to do so will result in having to pay the 1-day fee. Our events are sanction by USAT, therefore, we must follow these rules. Our website is not connected to USAT's website, so the information that you enter when you register could be incorrect. We must physically document the current expiration date of your membership when you pick up your packet as this is the only way we can confirm 100% that your membership is in fact current.
USAT's "Age Up" Policy:
An athlete's age for any USAT sanctioned race will be his/her age as of Dec. 31, 2016 . The age he/she is on 12/31 will determine his/her racing age group. If an athlete is due to "age-up" into the next group, it will happen at the beginning of the year, not after the athlete's birthday. This action aligns regular U.S. age group racing with the method used by USA Triathlon for its National Rankings Program and its new Grand Prix Series.
Example: John Smith is 39 and will turn 40 on November 20, 2016.
John will be considered 40 for all 2016 races – and will race in the 40-44 age group at all 2016 races.
Sally Jones is 29 and will turn 30 on July 3, 2016.
Sally will be considered 30 for all 2016 races – and will race in the 30-34 age group at all 2016 races.

Policies and Refunds
REFUND POLICY: 50% of your entry fee will be refunded until June 22, 2016. No refunds will be issued for any reason after June 22. Entries CANNOT be transferred or deferred to another person, event, or year. NO EXCEPTIONS will be made to this policy. By registering for this event you agree to this refund policy. To request a refund, you must complete the refund request form below.
Refund Request Form
WEATHER POLICY: In the event of inclement the following procedures will be followed:
The event will be postponed until 8:45AM in hopes the inclement weather will pass.
If inclement weather does not pass by 8:45AM , the event will be changed to a duathlon format.
Every effort will be made to have this event on time on this date. Should this event be cancelled due to an Act of God or other circumstance beyond the race directors control there will be no refunds, credits, or transfers.
NO EXCEPTIONS will be made to this policy. By registering for this event you agree to this weather policy.