QUICK LINKS

Our Sponsors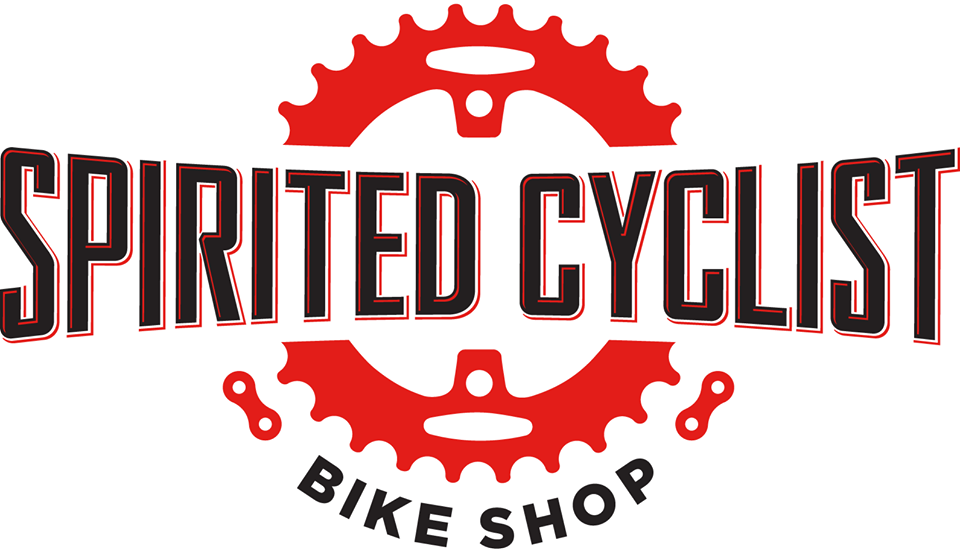 Date: Sunday, July 15, 2018
Location: Huntersville, NC
Start Time: 5pm
Race Cap: 250
Registration Closes: Wednesday, July 12 at 5pm
Important Details
Race Description
Part of the Mid Atlantic Championship Series!
The ages for the series awards/participation this year will be based on the participant's age on July 15.
The event will be located at Huntersville Family Fitness & Aquatics located at 11725 Verhoeff Drive Huntersville, NC 28070 hffa.com
Important Notes:

All bikes, etc., must be set up in the transition area by 4:30pm, and kids must be present for a pre-race meeting at 4:45pm.
No parents will be allowed in the swim/bike/run transition area. Plenty of qualified volunteers will be in the transition area to assist and direct kids.
Medical and police personnel will be on site.

Equipment:

Approved CPSC/ANSI/SNELL bike helmet must be worn.
All bikes must have handlebar plugs or grips that cover the ends of the handlebar (Tape is not acceptable).
All kids will be given a swim cap at packet pick up that has a number on it. The number is the LANE number for your child. You can NOT request a lane number with the exception of the youngest kids who may have some special needs or considerations. Caps are given in the order of arrival at registration.
PFD's are allowed and kick boards.
Course Descriptions:
Swim:
4-6 year old 25 yd swim (start on the opposite end of the pool)
7-8 year old 50 yd swim
9-10 year old 75yd swim
11-12 year old 100yd swim
13-14 year old 200 yd swim
15-16 year old 300 yd swim.
Each participant has one lane and swims their desired distance in that lane only. If the heat is over 18 kids then swimmers may share a lane but they still swim their desired distance in one side of the lane .The swim finishes on the water park side of the pool. Shoes and shirt and/or number should be left on the water park side of the pool. Parents are to stay on the opposite side of the pool for viewing. Volunteers will help the kids exit the pool and prepare for the bike as needed. Feel free to sign up to volunteer if you wish to help ALL of the children in the race. Any child can use a kick board to assist them in the swim.
Transition 1 (4-6 year olds):
The participants climb out of the pool and put their shoes and number on. Volunteers are in place to help children in need. The participants exit the pool via the water park and run along the flags and across the road to the dirt path leading to the Huntersville park soccer field. As you reach the path chalk boxes are drawn out along the path on the right and left and the bicycles are stationed there. Your bike will be stationed be age group.
Transition 1 (7-8, 9-10, 11-12, 13-14, 15-16 year olds):
The participants climb out of the pool and put their shoes and number on. Volunteers are in place to help children in need. The participants exit the pool via the water park and run along the flags to the transition area in the HFFA Parking lot. As you reach the transition area, each bike will be placed in a wooden bike rack. Your bike will be stationed by age group.
Bike:
4-6 year .3mile bike
7-8 year old 1 mile bike
9-10 year old 1 mile bike
11-12, 13-14 and 15-16 year old 2 mile bike
The bike course goes counter clockwise around the paved path. For the 7-8, 9-10, 11-12, 13-14 year olds we will go along one side of Verhoeff Rd. for the 1 mile stretch around cones and back to the bike pick up and drop off area. The 11-12 and 13-14 year olds will do two loops.
Transition 2 (4-6 year olds):
Return your bike to the designated drop off spot according to age group and run to the soccer field. Enter the run course where the finish shoot is set up and proceed counter clockwise around the cones along on the grass inside the field.
Transition 2 (7-8, 9-10, 11-12, 13-14, 15-16 year olds):
Run:
4-6 year 100yd run
7-8 year old 0.3 mile run
9-10 year old 0.3 mile run
11-12 year old 0.75 mile run
13-14 year old 1 mile run
15-16 year old 1.3 mile run
Kids Fun Run:
Kids ages 1-6 can participate in the fun run. The fun run starts on the corner of the field and runs through the actual finish line. The fun run is not chip timed.
Entry Fees
Individuals
$25.00 Online
$30.00 On Site
Packet Pickup
3:30 PM – 4:30 PM
@ Huntersville Family Fitness & Aquatics
11725 Verhoeff Road
Huntersville,NC 28078
704-766-22225
A participant orientation meeting will be held 15 minutes before the official race start in the pool area. Please be registered with all equipment in place and sitting in the bleachers on the WEST side of the 50 meter pool (opposite of the water park side) We will cover as many details as possible about the race and questions will be encouraged. This meeting should last about 10 minutes – we encourage everyone to attend.

Schedule
3:30 PM – Transition Area Opens; Packet pick up starts
4:30 PM – Transition Area Closes; Race day registration closes
4:45 PM – Mandatory Meeting In Pool Deck
5:00 PM – 4-6 Boys Start
5:10 PM – 4-6 Girls Start
5:25 PM – 7-8 Boys Start
5:40 PM – 7-8 Girls Start
6:00 PM – Kids Fun Run
6:05 PM – 9-10 Boys Start
6:20 PM – 9-10 Girls Start
6:40 PM – 11-12 Boys and Girls Start
7:00 PM – 13-14 Boys and Girls Start
7:20 PM – 15-16 Boys and Girls Start
7:40 PM – Projected awards ceremony (will be adjusted based on last finisher's time)
Timing/Awards
Top 3 in each of the following categories:

Top 3 4-6 M/F
Top 3 7-8 M/F
Top 3 9-10 M/F
Top 3 11-12 M/F
Top 3 13-14 M/F
Top 3 15-16 M/F
FAQ's
What do I do when I get to the race site?
Go to the registration tables inside Huntersville Family Fitness & Aquatics FIRST. Make sure you fill out all of the registration forms and get your race bag and number. From there you can get instructions on how to go set up your bike and further information about the race course.
What should my child wear to race?
We recommend a swim suit plus a shirt or race belt to pin your number to. Skip the socks and wear easy to put on Velcro running shoes or sneakers with elastic laces. Remember the goal is for the child to do the race under their own power with their own skill. They will only be empowered if they can do it themselves AND THEY WANT TO- EVEN if it takes a minute or to put on the shoes, or shirt or belt. Volunteers are on hand to help children if they need it but we try to let the child do it as much as possible.
Where do I buy a race belt and what is it?
A race belt is a simple way to wear your race number without having to pin it to a shirt. It has a clip that snaps simply around the participant's waist and makes it a breeze to move through transition. We will have them available for purchase at packet pick up for $7.
Where do I set up my bike? And what do I leave with my bike?
The Huntersville Park across the street has marked chalked boxes for each age group. Please place your bike in one of the empty slots. Please only leave your helmet with your bike. Your shoes, race belt and/or shirt should be with you to be placed at the end of your swim lane.
What is the order of events?
Swim to bike to run. In our triathlon you complete the swim put on your shoes, shirt and /or race belt with number at the end of the lane then run in shoes to your bike. We do this to protect the kid's feet then they ride the bike course and leave their bike and helmet off in the Transition 2 (T2) and go out on the run to the finish at their age group distance.
Where should I stand to watch my child race?
When the race starts please stay seated in the bleachers to watch your child. Upon completion of the swim you will exit the pool out the front of the building. At no time may you cross the course at random. There will be designated crossing points and viewing points clearly marked for your viewing. It is a safety concern for people to cross the course at random or be on the race course at any time. Please help us put on a safe race.
Why can't I stay with my child and follow them the whole race?
This is by far the most difficult thing to enforce for you want to see your child throughout the whole race. We want you to be able to see them too, safely. Please listen when we say it is a huge safety concern and liability to have you in the race course at any time. Learning from experience when parents are in the course with their child they tend to neglect any other children that may be on the course. So:" You, you there with the 2 seater stroller, " Please be mindful there are many kids on the course potentially careening around the corner not prepared for a large obstruction across the course. Please cross only at designated crossing spots and watch at designated viewing areas. If you must get closer please consider volunteering for ALL of the participants.
You would like to be closer to the race scene, why not help us out! We need many people to run this race smoothly. The more people involved the better. Please sign up for volunteering. E-mail kgoody@huntersville.org to sign up or see above.
Policies and Refunds
REFUND POLICY: No refunds will be issued for any reason. Entries CANNOT be transferred or deferred to another person, event, or year. NO EXCEPTIONS will be made to this policy.
WEATHER POLICY: In the event of inclement the following procedures will be followed:
The event will be postponed for 45 minutes in hopes the inclement weather will pass.
If inclement weather does not pass in 45 minutes, the event will be changed to a duathlon format.
Every effort will be made to have this event on time on this date. Should this event be cancelled due to an Act of God or other circumstance beyond the race directors control there will be no refunds, credits, or transfers.
NO EXCEPTIONS will be made to this policy. By registering for this event you agree to this weather policy.