QUICK LINKS
Our Sponsors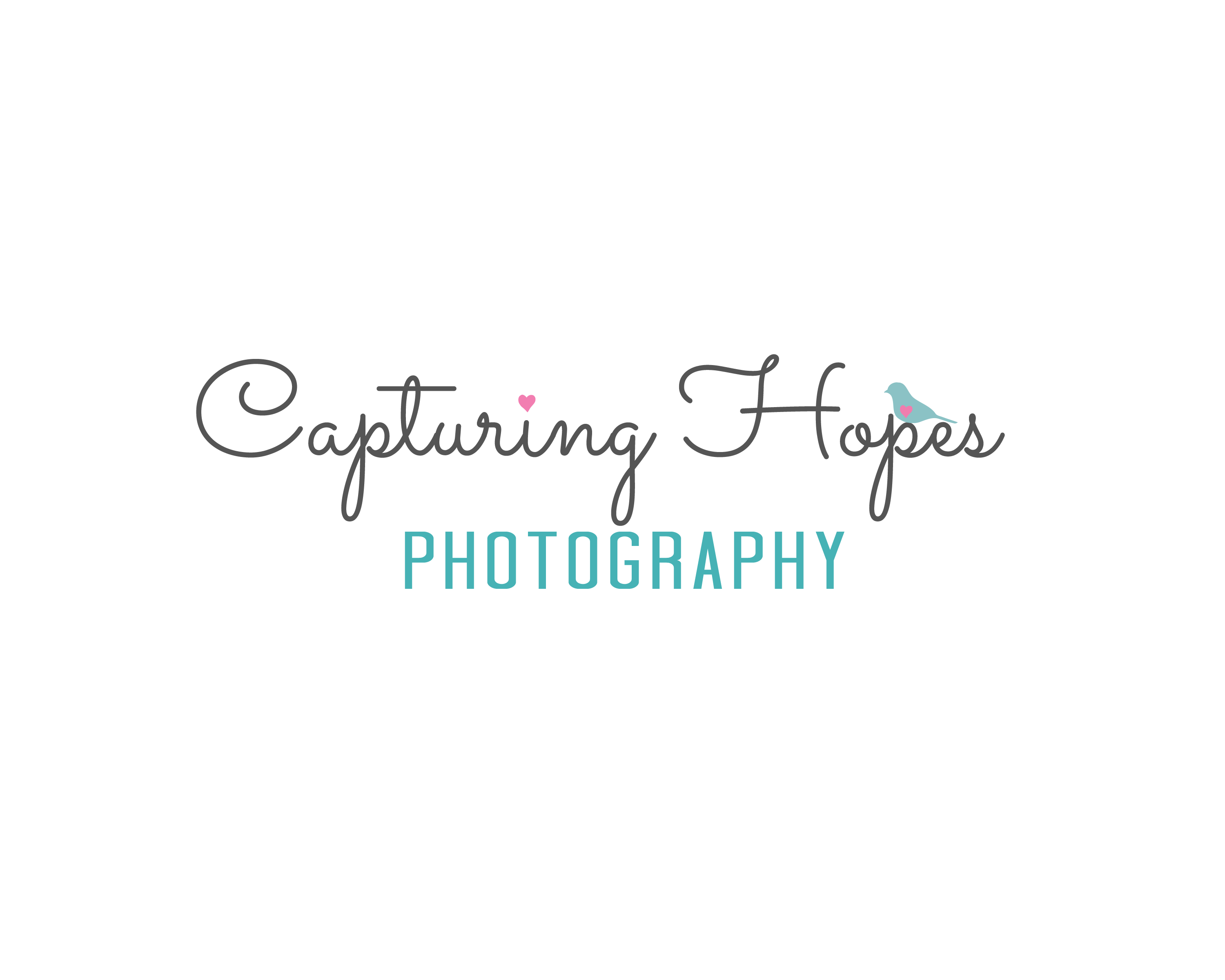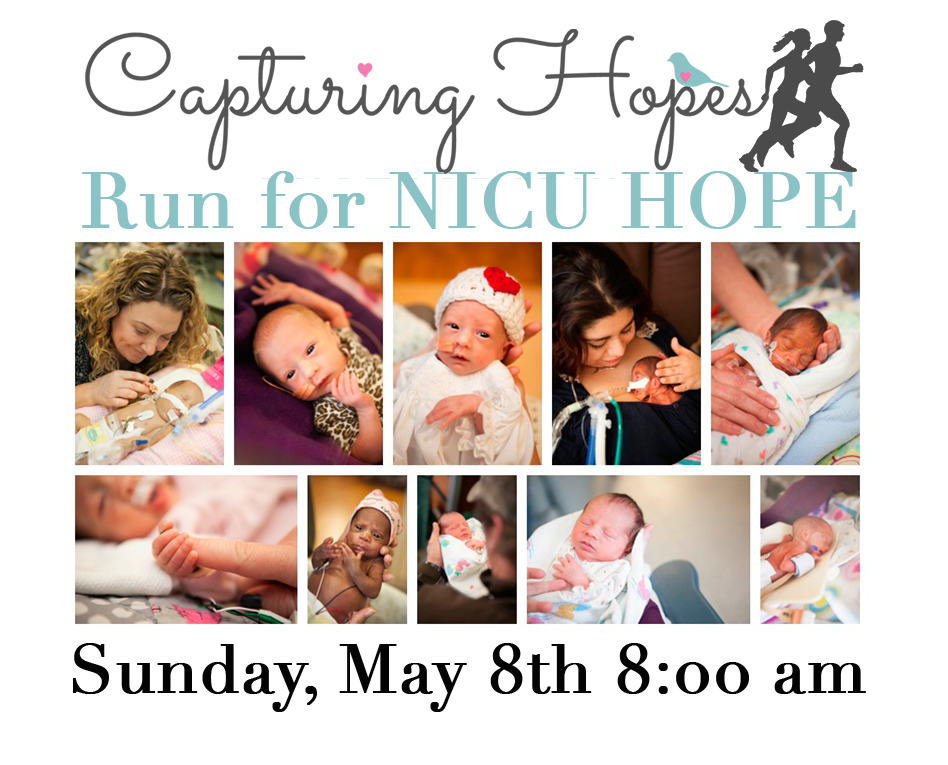 Date: Saturday, May 6, 2017
Location: The Winston Salem Coliseum/Fairgrounds
Race Start Time: 2:00 PM
Race Distance: 5K
Online Registration Closes: Thursday, May 3 at 9am
Important Details
Race Description
Capturing Hopes Photography Inc. is happy to announce our 2nd annual 5k, "Capturing Hopes Run", in Winston Salem, NC. Capturing Hopes is a non profit organization that serves NICU families nationwide with the gift of professional HOPE photography. Capturing Hopes serves over 1000 families each year in Winston Salem, Indianapolis, and Connecticut. Capturing Hopes was founded in Winston Salem and locally benefits The Ronald McDonald House, Brenner Children's Hospital, and Forsyth Medical Center with the gift of HOPE Photography.

Our first annual "Capturing Hopes Run" will provide Capturing Hopes with the available funding to open three new Chapters of Capturing Hopes in hospitals in Florida, New Orleans, and Alabama by the summer of 2016. This will allow for thousands of more families to be given HOPE during their NICU stay through our professional HOPE photographers. We believe that all NICU families deserve the gift of professional HOPE photography, and with your help, we can reach more families each year through this annual fundraising event.
Plan to join us on May 6th, before all of your Mother's Day plans, and get a great run in to start your day! We encourage medical staff, previous NICU families, our fans, friends, family, and anyone in our community with the love for children and/or running to join us running for a great cause! Men, women, and children are all welcome and encouraged to participate in this event. Local community businesses and vendors will also be a part of this special event with opportunities for you to do some Mother's Day shopping before or after the race or get a bite to eat from one of our food vendors.
Get ready to RUN for NICU HOPE! VISIT US ONLINE!
Entry Fees
5K
$20 February 23rd – February 29th
$25 March 1st – March 31st
$30 April 1 – May 3 at 9am (close of online reg)
$35 Packet pick up and Race Day

**Shirts not guaranteed after May 1**
The Hope Kid's Dash (100 yards, NO SHIRT)
$10 Online
$12 Packet pick up and Race Day
Sleep and Support (Dream Racer)
$25 February 23rd – Race Day
Packet Pickup
Friday, May 5th
4:00 PM – 6:00 PM
@ at Fleet Feet Sports located at:
278 Harvey Street
(next to LA Fitness on Stratford Road)
Winston-Salem, NC 27103
336-722-8477
Saturday, May 6
12:30 PM – 1:30 PM
@ Winston-Salem Fairgrounds located at (Must enter through Gate 5 on Deacon Blvd):
401 Deacon Blvd
Winston-Salem, NC 27105
Schedule
12:30pm: Race Day Registration Opens/Packet Pick Up
1:30pm: Registration Closes
1:45pm: The Hope's Kid Dash Start
2:00pm: 5K Starts
3:00pm: Projected awards ceremony (will be adjusted based on last finisher's time)
Parking
There will be complimentary parking. Enter Gate 5 off of Shorefair Drive between 27th and Deacon Blvd. Go toward the Midway and park where a space is available.

Timing/Awards
Top 3 in each of the following categories:

Top 3 M/F Overall
Top 3 M/F Masters Overall
Top 3 Age Groups (M/F): 0-10, 11-15, 16-20, 21-29, 30-39, 40-49, 50-59, 60-69, 70+
Policies and Refunds
REFUND POLICY: Entries are non-refundable and cannot be transferred from person to person.